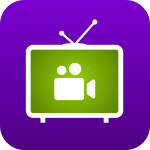 Join Our Community
Follow along as we develop Endless Studio and other upcoming games, and connect to other fans of turn-based management games! We are active on Reddit, Discord, Instagram and Threads.
If you're curious how TV shows are created, then this game is for you.
In Endless Studio you're calling all the shots on developing show concepts, pitching your shows to networks and producing episodes including writing scripts, running auditions, renting locations and recording studios, building sets, shooting, editing and test-screening.
Are you gonna be a better TV Studio Manager than your competition? Let's find out!
This game began as a passion project in 2019. We couldn't implement the full gameplay due to time constraints, but it gained a lot of fans who convinced us to resume development in 2022.
We created a roadmap of features we intend to add. The list is definitely going to change but it provides an outline for what to expect.
If you like the game, please subscribe to our email updates, join our community on Discord or Reddit, and follow us on Instagram, Threads or Twitter!
There are currently no unreleased updates for testing, but if you're interested to test in the future, please subscribe to our email updates below, and we'll notify you as soon as we have one!
We would be honored to get press coverage for our game, so we compiled a Press Kit to make journalists life easire.
The planned next features include (in order):
Level 2 Supporter Subscription

–

IN PROGRESS

Settings Screen Upgrade –

IN PROGRESS

Switching Show to Another Network
Weekly Events Upgrade

AI Studio Upgrade

Pitching Upgrade
Network Algorithm Upgrade
Network Screen Upgrade
Negotiating Renewal Offers
Planned Show Ending

Marketing Shows

Fans of Shows

Show & Episode Screens Upgrade
Level 3 Supporter Subscription

Producing Whole Seasons

Produce Episode Screen Upgrade
Studio Level Upgrade
Customizable Seasons
Launching & Managing Your Own Network

Critics & Awards

Actor Customizations for Episodes
More Actors, Scriptwriters & Directors

Custom Episode Titles & Loglines

Genre Additions & Upgrades

Genre Screen Upgrade
Sandbox Mode Improvements
Buying & Selling Shows

Shows for Contracts

Bank Loans
Challenges & Achievements
International Expansion & World View
Studio Statistics
Top Charts Screen Upgrade
Studio Ranking Screen Upgrade
Collect Genre Advice

Feature Movies

Contracts with Actors, Scriptwriters & Directors

Balance Sheet
Spin-offs, Franchises, Reboots
Secondary Distribution Channels
Schedules Screen Upgrade
Show Story Arcs
More Prewritten Show Loglines
CEO Salary for Trinkets
Save Game Data to iCloud
Seasonal Game Events
Collaboration with Friends
More Story Events

Decisions Screen Upgrade

Timeline Screen Upgrade
Graphical Improvements
Buying Studios
Genre-specific Episode Budgets
PG Rating & Target Audiences
Episode Budget Improvements
Improve Completed Episode's Score
Release Date Improvements
Evolving Careers for Actors, Scriptwriters & Directors
Talent Lounge Upgrade
Translation Project
iPad + macOS version
Recreational Room
Cafeteria
Roof Terrace

Auditions Improvements

Custom Show Posters
Studio/Room Upgrades
Deficit Financing

Studio Genre Expertise

Genre-specific Gameplay
Multiple Scriptwriters per Episode

Partial Results During Production

Extended Support Pages (Strategy Tips & Real Life TV Production Info)
Music
Sound Effects
Employee Training
Dark Mode
Message us
Send your questions, feedback or anything else you want to share with the developer team of Endless Studio!