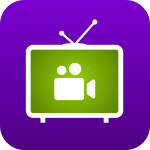 If you're curious how TV shows are created, then this game is for you.
In Endless Studio you're calling all the shots on developing show concepts, pitching your shows to networks and producing episodes including writing scripts, running auditions, renting locations and recording studios, building sets, shooting, editing and test-screening.
Are you gonna be a better TV Studio Manager than your competition? Let's find out!
This Game is Not Ready Yet
Right now this is just a passion project, and the only motivation for us to continue development is to see there are other players who want it.
For the full game we intend to add many more things like marketing promotions, fans, secondary show distribution options, international expansion, critics & awards, talent careers, challenges & achievements, iCloud Sync and so much more…
So if you like the game concept, please let us know below!
Get the latest
Subscribe to email updates and we'll notify you about our development progress. We hate spam too so we'll never send you any, and you can unsubscribe anytime with just a click.
Follow on Instagram
Endless Studio is developed by the team of Endless Flux Labs. We love a lot of management games (that's why we decided to develop our game in the first place), and are frequently posting on Instagram about new and retro management games. If you're interested, check out our profile and follow if you like our content!
Message us
Send your questions, feedback or anything else you want to share with the developer team of Endless Studio!