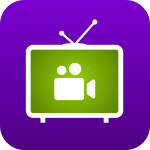 If you're curious how TV shows are created, then this game is for you.
In Endless Studio you're calling all the shots on developing show concepts, pitching your shows to networks and producing episodes including writing scripts, running auditions, renting locations and recording studios, building sets, shooting, editing and test-screening.
Are you gonna be a better TV Studio Manager than your competition? Let's find out!
This game began as a passion project in 2019. We couldn't implement the full gameplay due to time constraints, but it gained a lot of fans who convinced us to resume development in 2022.
We created a roadmap of features we intend to add. The list is definitely going to change but it provides an outline for what to expect.
If you like the game, please subscribe to our email updates, follow us on Instagram and let us know what you think below!
There are currently no unreleased updates for testing, but if you're interested to test in the future, please subscribe to our email updates below, and we'll notify you as soon as we have one!
The planned next features include (in order):
Difficulty Levels & Sandbox Mode –

RELEASED

Graphical Studio View –

IN PROGRESS

Marketing Shows
Custom Show Loglines
Bank Loans
Level 2 Supporter Subscription
Visualized Turn Processing
More Actors, Scriptwriters & Directors
Fans of Shows
Enriched Show List Screen
Challenges & Achievements
Evolving Careers for Actors, Scriptwriters & Directors
Cross-Genres (e.g. Sci-Fi – Adventure)
Talk Show Genre
Documentary Genre
Drama Sub-genres
Critics & Awards
Airing Week on the Episode Screen for Scheduled Episodes
Contracts with Actors, Scriptwriters & Directors
Music via Apple Music & Spotify Playlist
Level 3 Supporter Subscription
Feature Movies
Game Statistics
Shopping Around with Rejected or Cancelled Shows
Custom Episode Titles & Loglines
Secondary Distribution Channels
Employee Training
Graphical World View & International Studio Expansion
Planned Show Ending
Improvable Studio Genre Expertise
Balance Sheet
Show Story Arcs
More Show Loglines
Spin-offs, Franchises, Reboots
Save Game Data to iCloud
Genre-specific Episode Budgets
Chart Filters
Studio Ranking Ordering Options
Allow networks to offer a deal to switch to them if a show is doing well
Translation Project
CEO Salary for Trinkets
Collaboration with Friends
Season Customization
Shows for Contracts
Launching & Managing Your Own Network
Buying & Selling Shows
Buying Studios
PG Rating & Target Audiences
Dark Mode
Partial results for actions that take more than 1 turn
Show Posters
Sound Effects
Get the latest
Subscribe to email updates and we'll notify you about our development progress. We hate spam too so we'll never send you any, and you can unsubscribe anytime with just a click.
Follow on Instagram
Endless Studio is developed by the team of Endless Flux Labs. We love a lot of management games (that's why we decided to develop our game in the first place), and are frequently posting on Instagram about new and retro management games. If you're interested, check out our profile and follow if you like our content!
Message us
Send your questions, feedback or anything else you want to share with the developer team of Endless Studio!