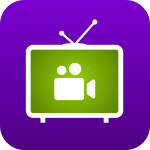 Endless Studio: TV Show Tycoon

Description
Endless Studio is a turn-based TV Studio Management game (a.k.a. business strategy tycoon game) in which players are in charge of a small TV production company that they can build up into a flourishing studio producing top-notch TV shows everybody is talking about!
Key Features
develop show concepts,
pitch shows to networks,
run actor auditions,
write scripts,
produce episodes,
influence the quality of the episodes by allocating resources to supporting and guest actors, stunt artists, filming crew, recording studio, locations, sets, editing, visual effects, sound effects, and original music,
test-screen episodes,
manage the studio building and its rooms,
build new building levels,
hire & fire showrunners and marketing managers,
and gather intel on TV networks.
Gameplay
The gameplay style of Endless Studio suits a niche gamer audience with a well defined profile. Players of the game are into:
the world of TV shows,
resource management games,
turn-based games that allow for thoughtful decisions,
in-depth strategy games instead of mindless idle clickers,
building things from the ground up,
entrepreneurial thinking,
play to win instead of pay to win games,
indie games where they can influence development.
Business Model
Endless Studio is a free to play game, supported by ads for players who can't or won't pay anything, and by subscriptions for players who would like to support the development, and also get rid of the ads. The subscription is not and never will provide any gameplay benefits other than cosmetic perks, thus Endless Studio is not and is never going to be a pay to win game.
Technology
Since most of the game is made up of simple app-like views, the developers decided not to use a real game engine but build everything with native Swift and SwiftUI, and also using Swift (Vapor) on the server side. This is a very uncommon practice among games but one that makes sense for this game.
Company Background
Endless Flux Labs is a small software development company founded in 2015, and currently based in Vienna, Austria. Members of the team worked on quite a few web development projects since 1997, but are focused on mobile app and game development since 2019.
The team loves turn-based management games, and was disappointed to find that there are so few quality games in this genre for the iPhone, so they decided to create their own. Endless Studio began as a passion project but the unexpected relative popularity of the game convinced them to take it more seriously. They are now not only actively developing this game but are also working on a new title in the same genre.